Satisfied customers are the most important goal for us. As one of the leading engineering companies in Northern Hesse with extensive experience in design and development, we master an exceptionally broad portfolio of CAD systems. For more than 20 years we have successfully offered design services for renowned companies in the automotive sector, the aerospace industry, the railway industry, the commercial vehicle sector, the laundry industry and the mechanical engineering industry.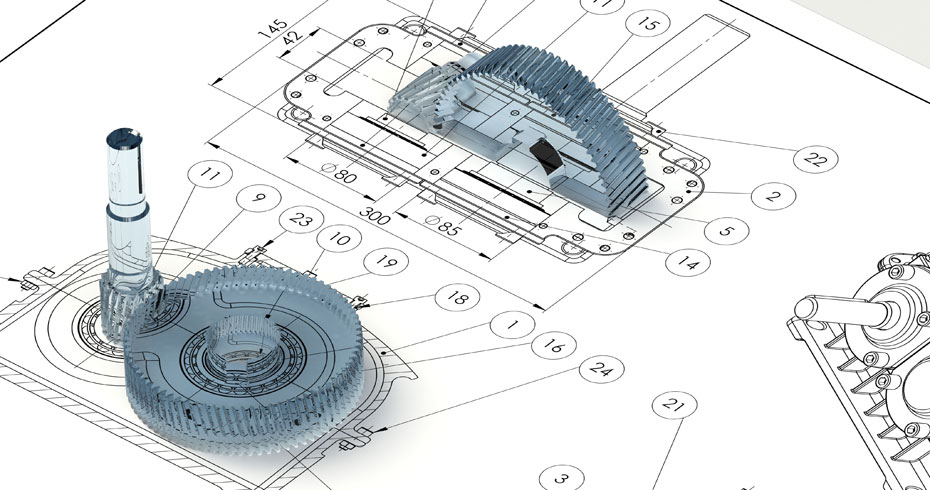 We do not restrict ourselves on the CAD design (2D and 3D). We are especially outstanding for imaging an entire value chain of a construction. Thus, you do not only get the necessary construction potential, but also the necessary structural analyzes, tolerance calculations and risk management. The calculation and optimization of components using FEM calculations and analyzes are part of our field of activity. Making use of these services, potentials can be discovered and errors can be minimized at an early stage. As result you get a product that is secure, validated and inexpensive to manufacture. We also place a key focus on the documentation and evaluation of the permissible loads. So we offer a comprehensive range of services that is tailored to your requirements.
We always try to work out the most cost-effective solution. We examine the structure, identify vulnerabilities, and develop proposals for improvement. Our advice extends to the complete production of connecting structures. We employ all popular CAE and CAD systems.
Whether you are thinking of changing the design of your existing product or want to develop something completely new – casim is the right engineering partner for you.  The experience of our engineers is a result of more than 20 years of work in a wide range of industries and disciplines, including automotive engineering, machinery and plant construction or transport engineering.  Make use of our know-how, which is also available in form of employee leasing, as a flexible way of fulfilling your short or long term capacity demands.